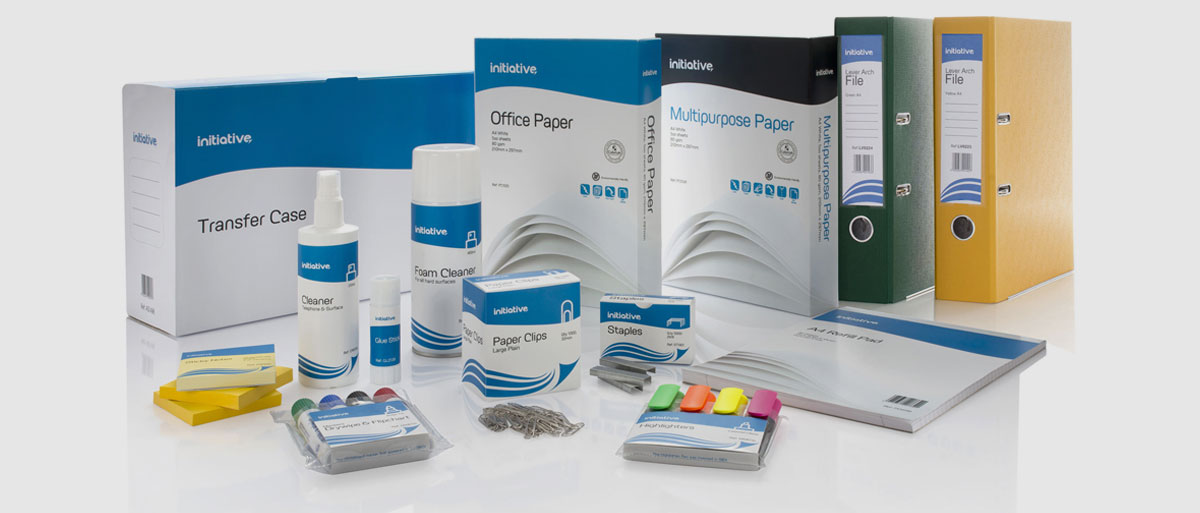 About Initiative Office Products
Today's businesses rely on staff at every level who will take the initiative in turning ideas into results. The Initiative brand exists to make the office a place where inspiration turns into action.
A NEW inspiring design anywhere & everywhere
In 2014 Initiative took on a new inspiring design. A design that makes our product range perfect for any office. It's professional in the boardroom, classy in the reception area, stylish in the home office, smart and coordinated for working on the move.
We've named the Initiative blue used on packaging 'Inspiration Blue' and according to research it's a colour that is both productive and motivating!
The quality, value and performance of Initiative products is already proven. We want our customers to have a brand that they are proud to use anywhere and a worthy facilitator of the inspiring work our customers do. Imagine a ream of paper. What will it be used for? The proposal that wins a major new account? The draft of a bestselling novel? A contract of employment setting a young person off on the first rung of their career? You probably don't stop to consider it, but your business does inspiring things every day!
Direct & exclusive to you
We guarantee the competitive price, quality and reliability of the Initiative range and our stockists, who stock and ship direct to you ensuring we can offer you the best possible price and delivery for your everyday office products.
[kswr_spacer spc_desk_height="20″]